McLean Pilates, Virginia
The Pilates Studio you've been waiting for…
McLean Pilates opened its doors in McLean, VA in 2007. Located in the heart of McLean, our studio encompasses a 1300 square feet space with many windows producing natural light, showers and a locker room. McLean Pilates is a classical Pilates studio. We are dedicated to the original method of body conditioning developed by Joseph Pilates. We use Gratz equipment, the original manufacturer of Pilates apparatus and the industry's established source of authentic Pilates equipment.
Katya Bennett is certified as a Level V+ instructor by the most prestigious and recognized institution called True Pilates NY/Romana's Pilates in NYC. She has studied directly under Daria Pace (Romana's granddaughter) and Master Teacher Sari Mjia Santo (Romana's daughter) and she has trained with the highest level Romana's Pilates instructors including Cynthia Shipley, Jamie Trout, and Jerome Weinberg.
Katya has completed more than 800 hours of rigorous apprenticeship in the traditional method as devised by Joseph Pilates. She has learned to modify the exercises to accommodate any body type, condition, and injury from herniated discs to a broken foot.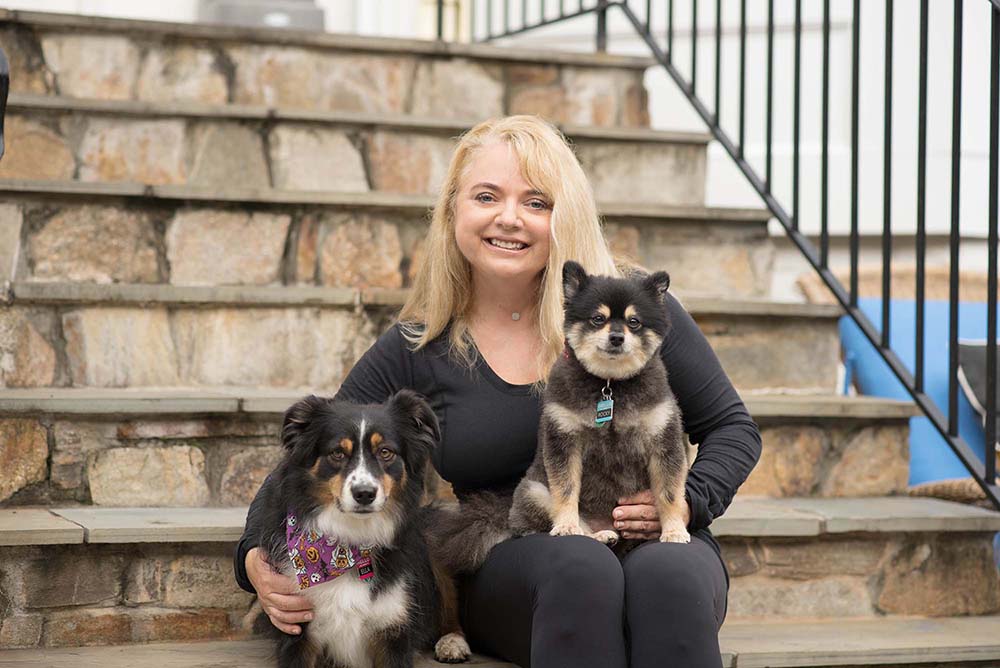 – Katya Bennett, the owner
McLean Pilates is the only fully equipped Pilates Studio in McLean, VA. We offer the following equipment:
Universal Reformer
Cadillac
Wunda Chair
Electric/High Chair
Baby Chair
Guillotine
Ladder Barrel
Spine Corrector
Small Arc Barrel
Magic Circle
Studio Wall Unit
Mat
Foot Corrector
Breath-A-Cizer
Clients taking private and duet lessons are guided through exercises based on their individual needs on the reformer and mat, electric, wunda, and baby chairs, small and large barrels, cadillac and guillotine. Clients taking Pilates mat classes are trained on raised mats attached to wall units using the tower and springs.
With compassion and sincerity, McLean Pilates Studio dedicates itself to improving the lives of each and every client.
McLean Pilates is here to serve you. Please Contact us and join our classes